St. George and the Dragon is a story set during the middle ages. Each day the citizens chose a resident to feed to the dragon so he wouldn't attack the village. Then one day the princess was chosen. St. George saved the day.
We read this classic story a few years ago. Then, on our recent visit to Rothenburg ob der Tauber we found the statue. Actually we have spotted St. George and the Dragon in other spots in Europe as well. Usually they show up in paintings. This legend is an entertaining read and a good story to be familiar with if traveling in Europe with children.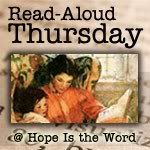 * I did not receive any compensation for this recommendation. I'm just a homeschooling mom who has found many products that I like. If you're interested in the products I recommend on this blog I want to make it easy for you to find them.
** I am an Amazon associate and receive a small portion of the sales on orders made after clicking in from this site, which I promptly spend on homeschooling books and supplies for my children.