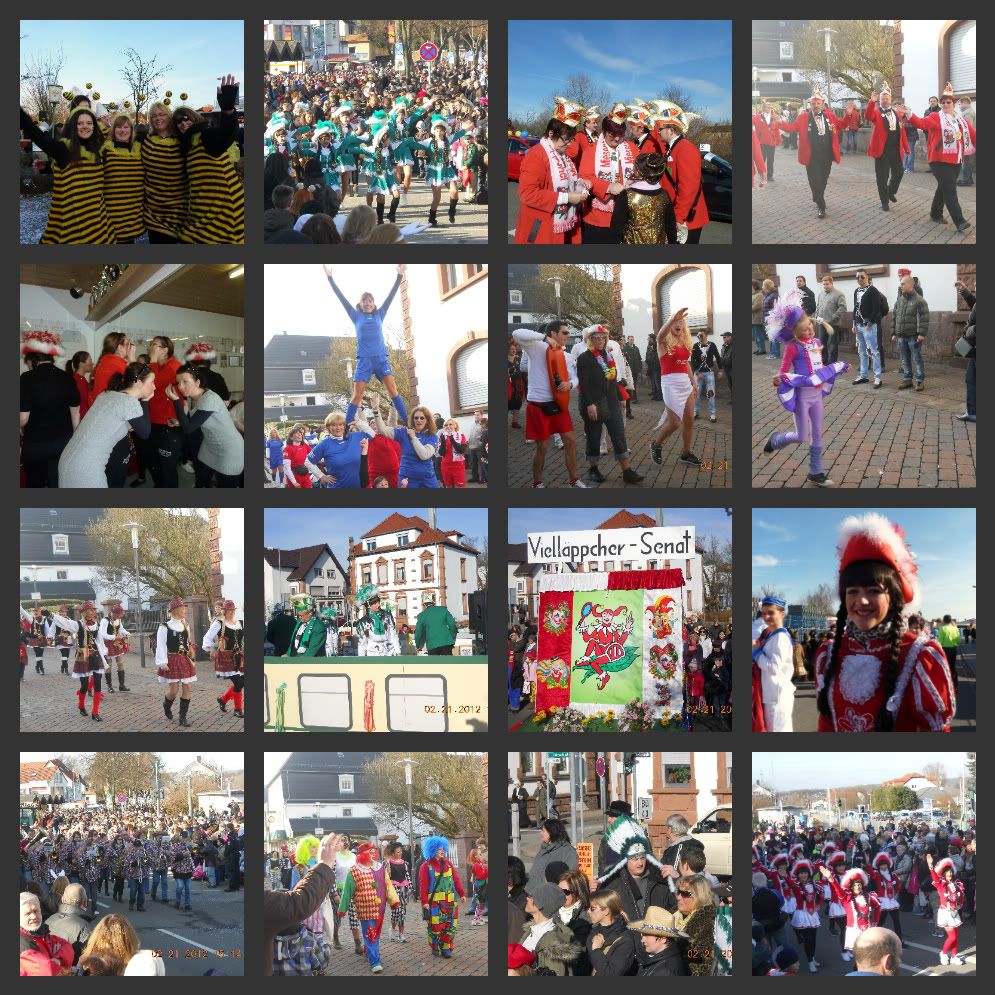 The fasching parade takes place each year on Faschingsdienstag (i.e. Fat Tuesday, Mardi Gras, the day before Ash Wednesday, the day before lent, 46 days before Easter). This year it was February 21st. It is the official end to the fasching season. In the parade are lots of dance groups and bands. Since we live in a community with many Americans this parade also includes groups such as boy scouts, girl scouts, the Air Force Band and fire trucks.
If you want to learn more about our involvement with this German Dance Club there are several posts under
fasching
on the right-hand side of the blog under German Living Topics.